Stewardship Advisory Panel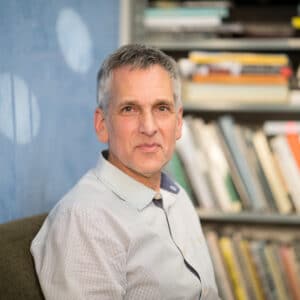 GARY STRANG
Gary Strang is Principal of GLS Landscape/Architecture in San Francisco, where for the past 25 years, he has focused on the design of contemporary urban landscapes. Blurring the lines between disciplines, his multi-disciplinary team seeks to improve the livability of cities through the integration of architecture, infrastructure, and landscape. Recent projects include 2 acres of waterfront outdoor space at the Exploratorium 'Museum of Science, Art and Human Perception' at Piers 15 & 17 in San Francisco, The New Stanford Hospital, and the expansion of the Haas School of Business at UC Berkeley. As a young professional he was a regular lecturer in the Department of Landscape Architecture at UC Davis and in the Departments of Architecture and Landscape at UC Berkeley. During that time, he explored with his students those architects whose work was in an equal dialogue with the landscape, and he came to an appreciation of Neutra's work, along with others such as Thomas Jefferson at the University of Virginia, Frank Lloyd Wright, Carlo Scarpa, and the Case Study Architects. Gary is a Fellow of the American Society of Landscape Architects, a licensed architect, and currently is Co-Chair of the Bay Conservation and Development Commission (BCDC) Design Review Board.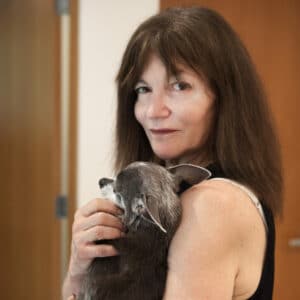 BARBARA LAMPRECHT
Raised in Canada, Boston, and New York City, Dr. Barbara Lamprecht is a Pasadena-based "qualified architectural historian" specializing in the rehabilitation of Modern buildings and preparing national and local designations and Mills Act contracts. Lamprecht is the author of Neutra: Complete Works (Taschen, 2000), Neutra (Taschen 2004), and Richard Neutra: Furniture: The Body and the Senses (Wasmuth, 2015). She has taught all periods of architectural history at several institutions and has lectured widely at venues including the National Building Museum, the San Francisco Museum of Modern Art, the Museum of Contemporary Art Los Angeles, ModernismWeek, and the Getty Conservation Institute.
Lamprecht earned an M.Arch. at California State Polytechnic University, Pomona, and her Ph.D. in architecture at the University of Liverpool. Her dissertation explored Richard Neutra's late nineteenth and early twentieth century roots in neuroscience, evolutionary biology, and landscape, especially explicating his philosophy of biorealism.
She has also prepared nominations other Modernists including Buff, Straub, and Hensman, and contributed a book chapter for William Krisel's Palm Springs: The Language of Modernism, 2015, and another for the 2017 Clocks and Clouds on the work of contemporary Los Angeles-Zurich architecture firm EscherGunewardena. Her essay on Neutra's approach to landscape architecture was featured in the February 2021 of Eden Magazine, and she is also writing an introduction to a new edition of Neutra's 1954 manifesto, Survival Through Design, to be published by Atara Press. Lamprecht has been commissioned to prepare an NRHP nomination for the famous Aluminaire House, 1931, designed by Albert Frey and A. Lawrence Kocher.
As a rehabilitation project manager, she has overseen or consulted on many Neutra houses; the rehabilitation of the former Garden Grove Community Church (Rev. Robert Schuller's "drive-in church" and now part of Christ Cathedral); and co-prepared the 350-page Historic Structure Report for the Jardinette Apartments, Hollywood, a four-story reinforced concrete International Style designed by Neutra with Rudolf Schindler, 1929.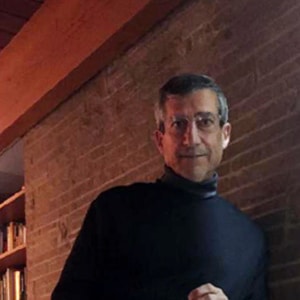 JOHN BERLEY
John Berley brings a lifelong love of design, architecture, history, science and art to his professional practice. Berley worked at Frederick Fisher and Partners, Architects (FF&P) for 25 years, rising from graduate school intern to Senior Associate.
Many of Berley's projects blended preservation with new design: the Annenberg Community Beach House (2009), Santa Monica, CA; Sunnylands Center and Gardens (2010), Rancho Mirage, CA; and Grand Center Air Terminal (GCAT) for the Walt Disney Corporation (2015), Glendale, CA. Berley received Los Angeles Conservancy Preservation Awards for the Annenberg Community Beach House and GCAT, as well as a California Preservation Foundation award for his contributions at Sunnylands.
Berley served for 14 years on the Santa Monica Landmarks Commission. He is past-president of the Society of Architectural Historians, Southern California Chapter (SAH/SCC) and has served on the Executive Board since 1994. In this capacity, Berley curated numerous architectural tours about Los Angeles, San Francisco, Boston, Pittsburgh, Sarasota and Phoenix.
Berley received his training from Stetson University and the College of Environmental Design at Cal Poly, Pomona. He recently restored the Auerbacher Lodge (Richard Neutra, 1950) and was a contributing author to Future Perfect: A History of the School of Architecture at the University of Southern California published by the USC Guild Press.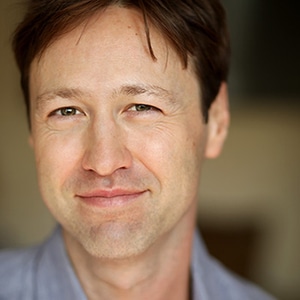 Russel Brown
Filmmaker Russell Brown's body of work includes five narrative features, two full-length documentaries, and a number of well-regarded narrative and documentary shorts. Brown's work has garnered national and international awards for directing, writing, acting and editing. His feature films have opened theatrically in select cities to favorable reviews after playing at more than 250 festivals around the world. He is a member of the Writer's Guild of America and is a Film Independent Producing Fellow. His films are held as part of the collection at the UCLA Film and Television archive.
Brown is the Founder and Board Chair of Friends Of Residential Treasures: Los Angeles (FORT: LA) — a nonprofit seeking to inspire pride in Los Angeles by empowering people to see our city in new ways through its tapestry of neighborhoods and homes — and the stories they tell. The organization is the recipient of an LA Conservancy Preservation award and a California Preservation Foundation Design award.
He also serves as the Vice-chair at the MaddocksBrown Foundation where he has spearheaded collaborations with the LA Philharmonic, the USC School of Poetry, Harvard-Westlake High School and the Da Camera Society. He was awarded a commendation from the City of Los Angeles for his work with the Boys and Girls Club of Venice.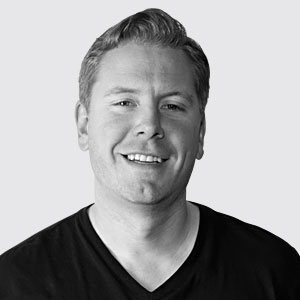 Rob Heggen
Born and raised in Australia, Rob started building for the web in 2001 while attending Sydney University. Through multiple career changes and experiments, his enjoyment of building for the web has remained. Today, Rob leads the interactive team at Daake, a national brand and design firm. In the time since his first website, dedicated to baseball statistics, he has had the privilege of working with clients across the US, Australia, and Europe, performing roles in user experience, content architecture, design, development, and quality assurance.
Rob holds degrees in Political Science and History, as well as Architectural Design Technology. It was through the latter that, in 2011, he began to volunteer with the Institute after purchasing a copy of Survival Through Design and striking up an email conversation with Dion Neutra. Unable to resist Dion's infectious ambition and work ethic, Rob became the Institute's unofficial webmaster. The position is now official with the launch of the website you are viewing and his addition to the Stewardship Advisory Panel.
Rob lives in Omaha, NE with his partner Jill and children Harper and Archie. He is an avid home renovator (read power tool collector) and can be found scraping, sanding, and painting (and then re-sanding) most weekends.
---