The Neutra Institute for Survival Through Design
The Neutra Institute for Survival Through Design, a 501c3 private foundation, takes its name from the title of a 1954 book by world famous architect Richard Neutra. He argued that our very survival demanded well researched designs that served health and wellbeing. Accordingly:
Our Vision
Surviving in the climate crisis through well-researched design that helps humanity and the planet thrive.
Our Mission
We preserve and use the Neutra legacy to promote creative research and design that benefits people and the planet.
Other features of note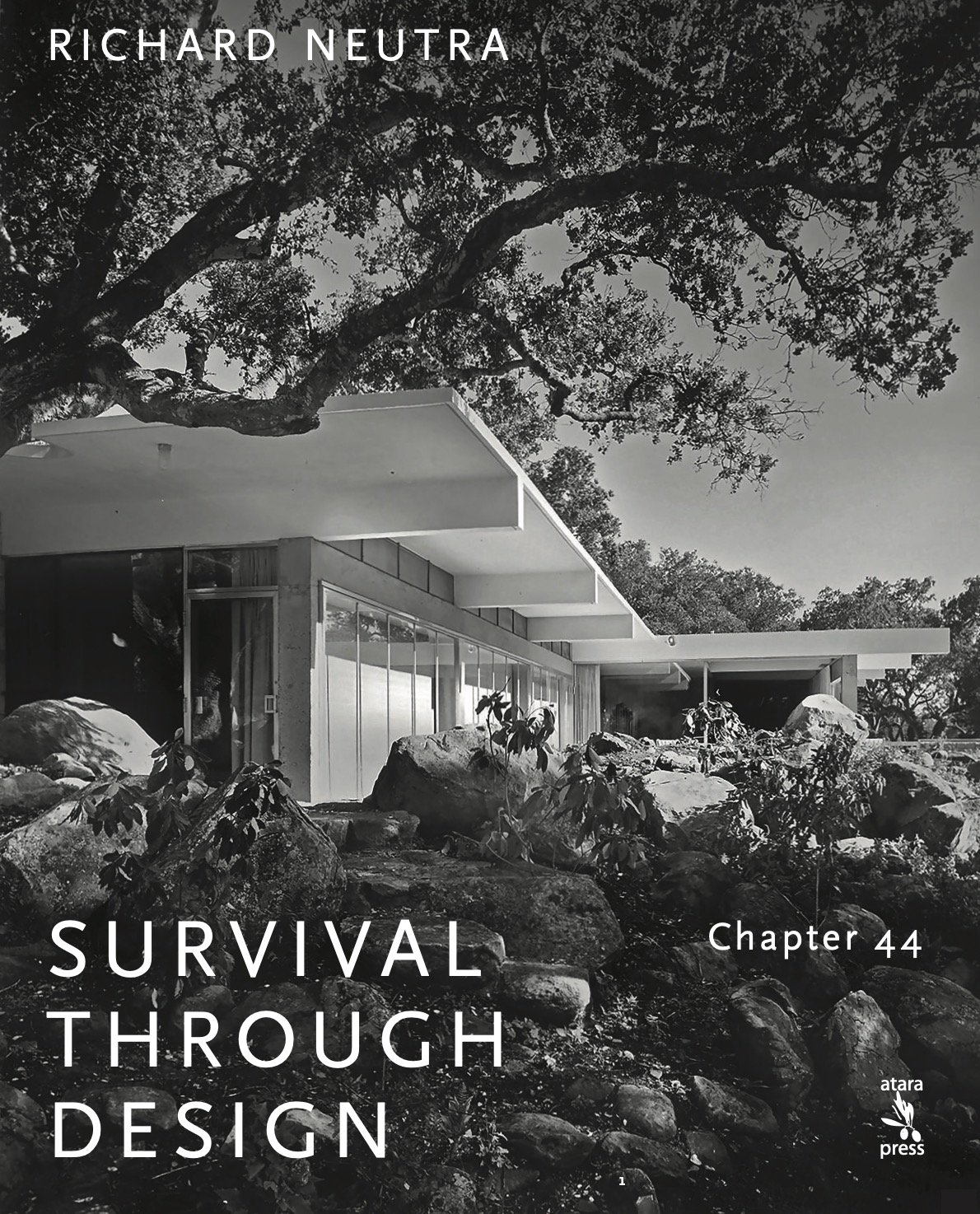 Survival Through Design
Download a free PDF of Chapter 44 of the book along with a 1954 book review by Sybil Moholy-Nagy and the full table of contents.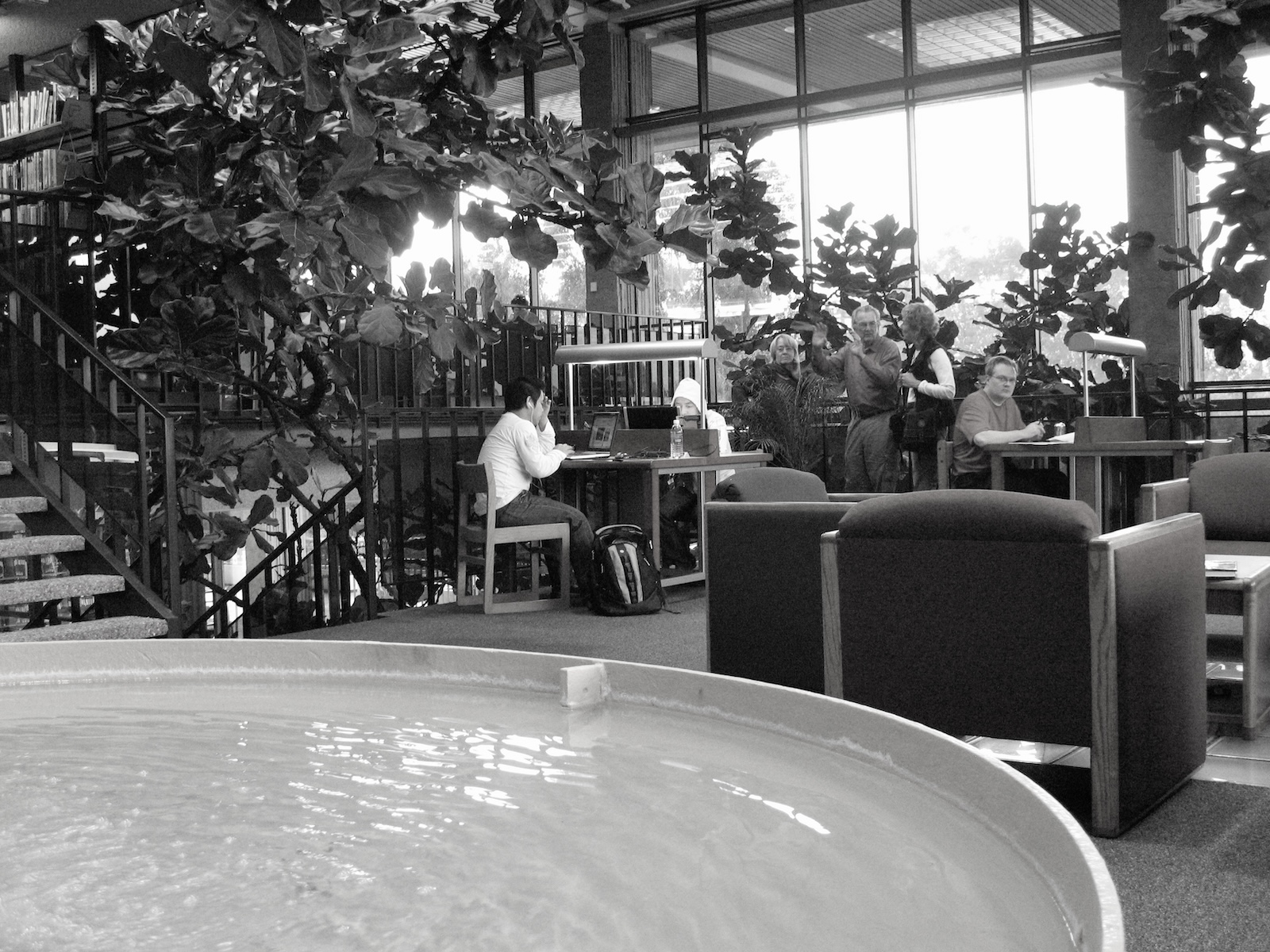 Neutra Owners' Network
A worldwide community of owners and stewards of buildings designed by Richard and Dion Neutra and their partners.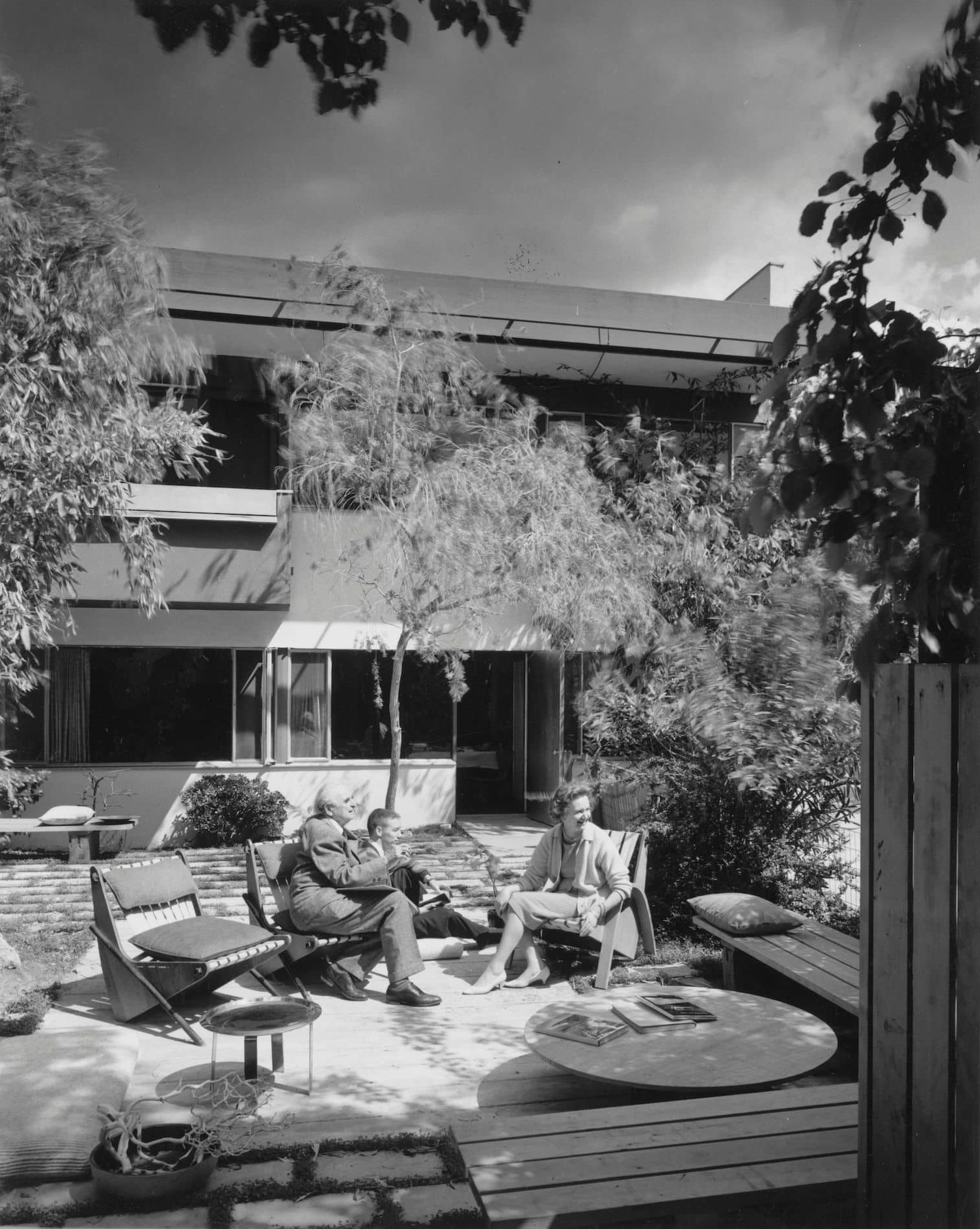 Our Virtual Apartment Museums
The Neutra practice was responsible for the design of 15 multi-household projects. See inside the three under our stewardship and how their design tactics affect physiology and socializing.