Videos and Interviews
Research and Responsible Design Webinars
Michael Arbib on Survival Through Design
Michael Arbib's companion PDF document that summarizes and comments on each chapter of Richard Neutra's book is also available to download.
Mythbusting: The Legacy of Mid-Century Apartment Design and the Multi-family Residences of Tomorrow
Explore ways to advocate for human-centered design, promote respect for the much-maligned apartment building in Los Angeles, and how innovative institutions like the NISTD are using their stewardship of multi-family residential projects to create dialogue. A new FORT: LA Trail on multi-family residential housing is also announced.
What Has Neuroscience Learned about Beautiful Architecture?
Architect Don Ruggles, interviewed in this episode by George Smart, and Architect and Researcher Lisa Heschong, interviewed by Dr. Raymond Richard Neutra, provided some answers on US Modernist Radio.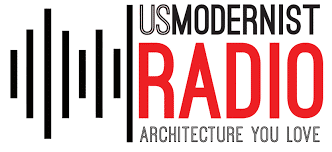 Neuroscience and Neutra with Dr. Barbara Lamprecht and Dr. James Wise:
Adapting Our Modernist Homes As We Age
Dr. Raymond Neutra interviews Professor Victor Regnier about programs, services, and adaptations that allow people to age in their own modernist homes. Watch here.
Stewardship Webinars
The Story of the Painted Desert Community and Visitor's Center
The unusual 1961 Painted Desert Community and Visitor's Center designed by Neutra and Alexander received a careful preservation and restoration by Superintendent Brad Traver. He tells the story here:
History Webinars & Videos
Letters by Richard and Dione Neutra read by their son
Richard's youngest son Raymond, and his wife Peggy Bauhaus read the exchange of letters between Richard, Dione and her parents about their thoughts on architecture and their impressions of a trip to America in the early 1920's.
This video was recorded in the Los Altos Neutra House conference room with Matt Kahn's artwork as the background.
The Ideas of Richard Neutra
A 1968 Bavarian Radio documentary about Richard Neutra, his philosophy and his architecture.
The 1968 German documentary on "The Ideas of Richard Neutra" benefitted by the efforts of two volunteer translators to add subtitles. Birgit Knaus Goedeking for English and Riu Jie Lyu for Chinese subtitles. The Chinese subtitled version is available on our YouTube channel.
Interview with Titus Leber
Titus Leber is the creator of many large-scale multimedia cultural productions and writer-director of several award-winning films. In this interview, he discusses the impact of Richard and Dione Neutra on his career. He also reflects on the Neutras' stay in Vienna, the city of Richard's birth, where they tried to establish a branch of the Neutra Institute.
Interview with Professor Volker Welter
Professor Volker Welter, from the University of California Santa Barbara, shares about Warren and Kit Tremaine, as well as the long gestation and many design changes that resulted in one of Richard Neutra's most famous residences.
VDL Studio as a multi-family live-work space.
Dr. Raymond Richard Neutra explains how the Neutra VDL Studio and Residences were designed and used as a multi-family live-work space.
Presentation by Barbara Lamprecht on the Dion Neutra Reunion House
Rost Architects interview with Raymond Neutra
In this discussion Raymond goes into great detail on his fathers life, moving to the United States, career progression, mentors, time with Frank Lloyd Wright at Taliesin. Also covered is what Raymond felt was his fathers most important contribution to the field of architecture, and what he viewed was his fathers most successful project. We also talked about Richards relationship with renowned Modernist architectural photographer Julius Schumann.
Open Space | Neutra in Bakersfield
Hear two first-hand accounts of what it's like to live in a Neutra-designed home in Bakersfield. David Coffey shares about his experience at the Davis House (1937), and Patricia Leddy, one of the few remaining original owners of a Neutra home, shares her experience living in the Leddy Residence (1958).
Raymond Neutra interview On Mid-Century Home Talks
Mid-Century Home TALKS editor in chief, Marco Guagliardo, interviewed Raymond Neutra, the youngest son of world-renowned architect Richard Neutra.
German-language short film on Neutra
Watch a German-language short film on Neutra's neighborhood of houses near Frankfurt, completed in the early 1960s.
Richard Neutra, an Interior View
A film by Justin Neutra.
Interview with author Dr. Raymond Richard Neutra
In this interview, Dr. Raymond Richard Neutra traces the forty-year relationship between his parents and the great architect Frank Lloyd Wright.