Experience Neutra
A review of how Neutra made small rooms feel and appear larger.
Dion Neutra Reunion House – Virtual Tour
Dion Neutra Reunion House – Explore the space designed by Richard Neutra to house three generations of family.
Interior of one of the apartments in Neutra's 1942 Kelton Triplex in West Los Angeles
Designed for dual-use – The Neutra Glendale Office
Virtual Tour – Christ Cathedral (formerly Garden Grove Community Church)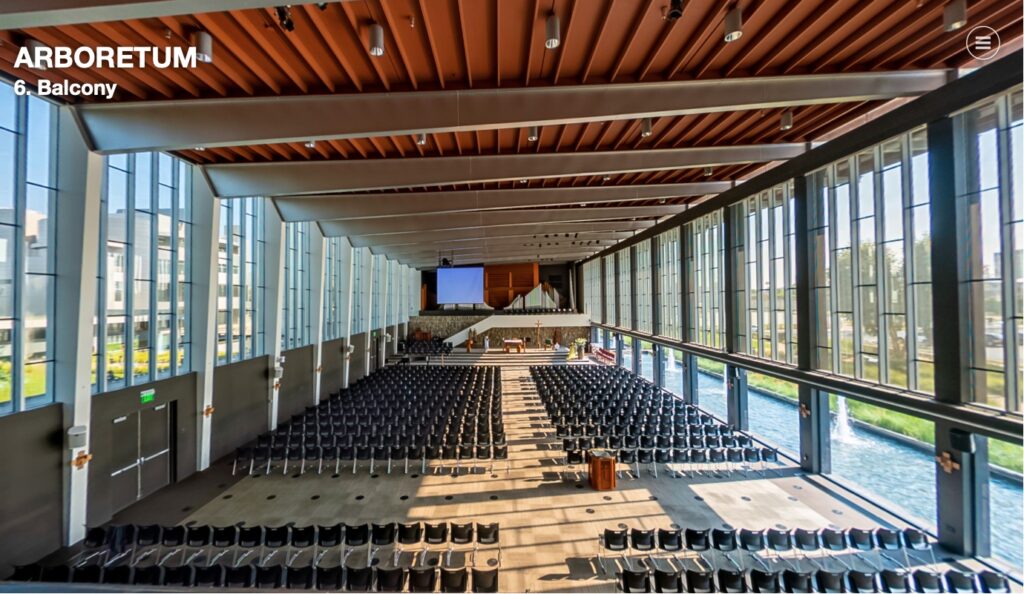 Perception of Architecture – the Neutra VDL House
This tour of the Neutra VDL Studio and Residences led by Dion Neutra was made by film maker Titus Leber in 1980. It shows experience shaped by the architects Richard and Dion Neutra.