Webinars
Stewardship Webinars
The unusual 1961 Painted Desert Community and Visitor's Center designed by Neutra and Alexander received a careful preservation and restoration by Superintendent Brad Traver. He tells the story here: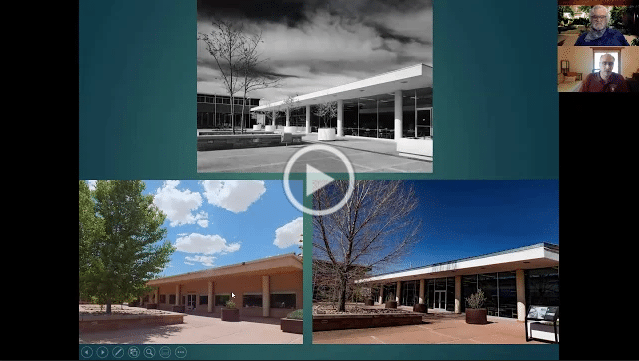 History Webinars
Dr. Raymond Richard Neutra explains how the Neura VDL Studio and Residences were designed and used as a multi-family live-work space.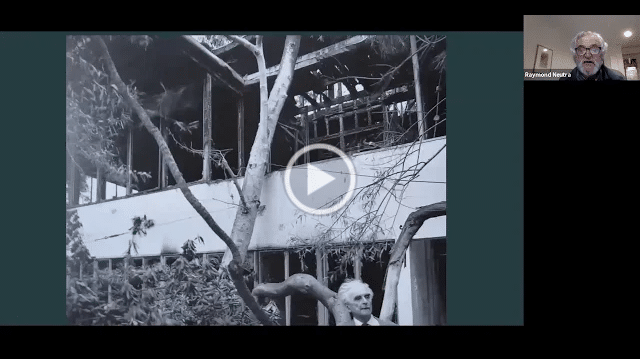 The 1941 Maxwell House was one of several transitional designs involving the use of redwood and sloped roofs. The Maxwell's nephew Keith Chase explains who the Maxwell's were and how the extended family used the house. It was disassembled and moved to another part of Los Angeles and lies there deteriorating now. The story is here: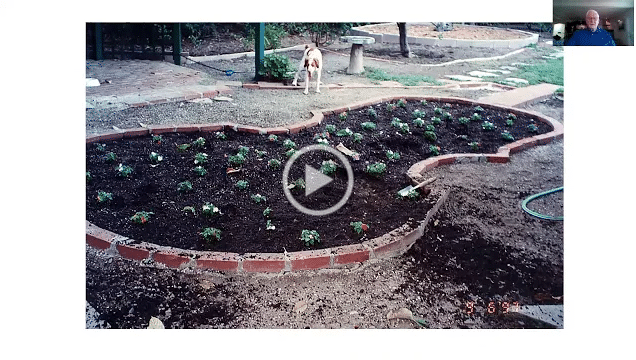 Richard Neutra, an Interior View
A film by Justin Neutra.
Interview with author Dr. Raymond Richard Neutra
In this interview, Dr. Raymond Richard Neutra traces the forty-year relationship between his parents and the great architect Frank Lloyd Wright.