Garden Grove Community Church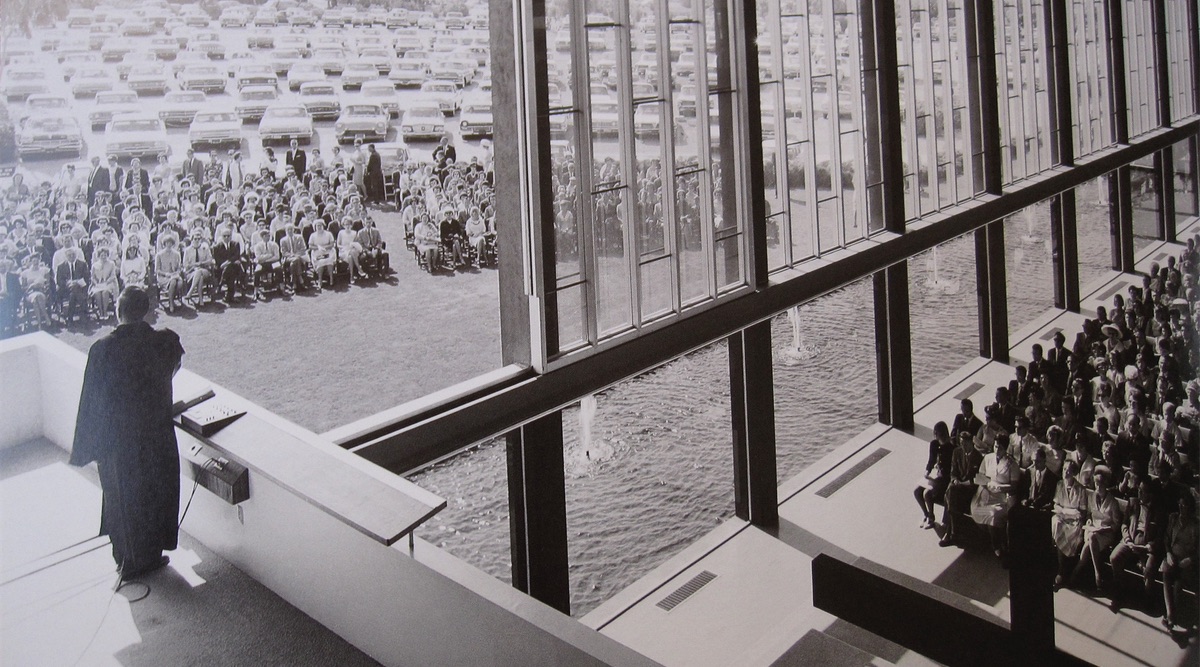 Garden Grove Community Church
The Reverend Robert Schuller the now famous evangelist began his ministry by renting a drive-in movie theater. He commissioned Richard Neutra to design this church which would accommodate conventional worship with the radically new concepts of worship in one's automobile. There is a long diagonal white staircase cutting across the chancel space leading to a balcony slowing the sense of procession as the preachers ascends to simultaneously address the crowd in the nave as well as people listening in from as many as 600 cars in the outdoor amphitheater.
The campus included a one-story wing containing church offices, lounges, a social hall and the kitchen and Sunday school. This with the" Drive in Church" surrounds an inner garden.
This complex has recently been acquired by the Roman Catholic Church who carried out an authentic restoration of it. (adapted from in "Neutra" BM Lamprecht, Taschen)
Project Detail
Year Built
1961
Project Architect
Who at the firm was responsible for this project?
Client
Reverend Robert Schuller
Location
12141 Lewis Street
Garden Grove, California 92840