Show 13: ONE LOUDER Photography Exhibit at the Neutra
September 18, 2018

-

October 7, 2018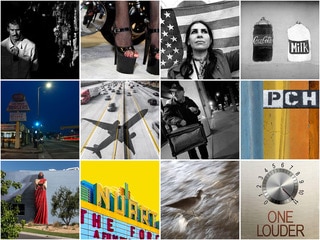 Eleven notable local photographers – Debe Arlook, Cindy Bendat, Diane Cockerill, Martin Cox, Beth Dubber, Maureen Haldeman, Mark Indig, Douglas McCulloh, Janet Milhomme, Leopoldo Pena and Rinzi Ruiz – take a deep visual dive into the people, diversity, soul, culture, politics, landscapes, architecture and colors of Los Angeles in a symphony of styles and perspectives that range from traditional street shooting to conceptual photo-based work. Curated by Dion Neutra and Dulce Stein.
Please come to the Opening Reception of ONE LOUDER at the Neutra Institute Gallery on Saturday September 22nd from 6-10 p.m. The exhibit runs from September 22nd through October 7th.
And join us for the Special Event to Celebrate Dion's 92nd Birthday, one day early on Sunday October 7th from 6-9 p.m., with a cake at around 7:30 p.m.!
Gallery Hours: Tuesday and Thursday 6-8 p.m. and by appointment or arrangement with the artists.