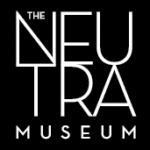 We are pleased to announce that all available show slots for this year are going fast. Fill out the form below to check availability. We can still accommodate one night events fitted in, as mid week dates. Let us know if you have ideas for such. While sales and donations were good, we're going to need to keep the momentum going financially in order to make this museum/gallery an ongoing reality for the community. Consider exhibiting; meeting; working here; and taking advantage of what we offer, just complete the form below or email Dion. Thank you for all the support shown.
To keep the museum open, starting with weekends, we're offering an opportunity for co-workers to occupy two stations in the lobby. Bring your laptop and man one of these two spots during normal office hours. Participate in the creative energy of this historic building at no cost, and help us hold open for visitors at the same time! Download our application and then apply below. To get more details please email Dion.
To simplify, we've decided to standardize opening and closing receptions. Unless otherwise noted, openings will occur on the first Saturday of the run, and closings the final Sunday thereof. Each from 6 to 9pm.
---
Next Event at the Museum
View Full Museum Event Schedule
---
---