Stewardship Advisory Panel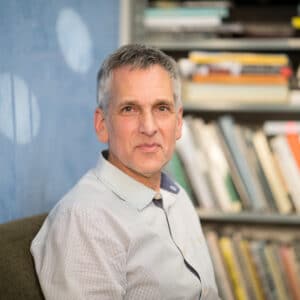 GARY STRANG
Gary Strang is Principal of GLS Landscape/Architecture in San Francisco, where for the past 25 years, he has focused on the design of contemporary urban landscapes. Blurring the lines between disciplines, his multi-disciplinary team seeks to improve the livability of cities through the integration of architecture, infrastructure, and landscape. Recent projects include 2 acres of waterfront outdoor space at the Exploratorium 'Museum of Science, Art and Human Perception' at Piers 15 & 17 in San Francisco, The New Stanford Hospital, and the expansion of the Haas School of Business at UC Berkeley. As a young professional he was a regular lecturer in the Department of Landscape Architecture at UC Davis and in the Departments of Architecture and Landscape at UC Berkeley. During that time, he explored with his students those architects whose work was in an equal dialogue with the landscape, and he came to an appreciation of Neutra's work, along with others such as Thomas Jefferson at the University of Virginia, Frank Lloyd Wright, Carlo Scarpa, and the Case Study Architects. Gary is a Fellow of the American Society of Landscape Architects, a licensed architect, and currently is Co-Chair of the Bay Conservation and Development Commission (BCDC) Design Review Board.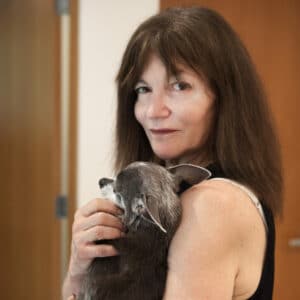 BARBARA LAMPRECHT
Raised in Canada, Boston, and New York City, Dr. Barbara Lamprecht is a Pasadena-based "qualified architectural historian" specializing in the rehabilitation of Modern buildings and preparing national and local designations and Mills Act contracts. Lamprecht is the author of Neutra: Complete Works (Taschen, 2000), Neutra (Taschen 2004), and Richard Neutra: Furniture: The Body and the Senses (Wasmuth, 2015). She has taught all periods of architectural history at several institutions and has lectured widely at venues including the National Building Museum, the San Francisco Museum of Modern Art, the Museum of Contemporary Art Los Angeles, ModernismWeek, and the Getty Conservation Institute.
Lamprecht earned an M.Arch. at California State Polytechnic University, Pomona, and her Ph.D. in architecture at the University of Liverpool. Her dissertation explored Richard Neutra's late nineteenth and early twentieth century roots in neuroscience, evolutionary biology, and landscape, especially explicating his philosophy of biorealism.
She has also prepared nominations other Modernists including Buff, Straub, and Hensman, and contributed a book chapter for William Krisel's Palm Springs: The Language of Modernism, 2015, and another for the 2017 Clocks and Clouds on the work of contemporary Los Angeles-Zurich architecture firm EscherGunewardena. Her essay on Neutra's approach to landscape architecture was featured in the February 2021 of Eden Magazine, and she is also writing an introduction to a new edition of Neutra's 1954 manifesto, Survival Through Design, to be published by Atara Press. Lamprecht has been commissioned to prepare an NRHP nomination for the famous Aluminaire House, 1931, designed by Albert Frey and A. Lawrence Kocher.
As a rehabilitation project manager, she has overseen or consulted on many Neutra houses; the rehabilitation of the former Garden Grove Community Church (Rev. Robert Schuller's "drive-in church" and now part of Christ Cathedral); and co-prepared the 350-page Historic Structure Report for the Jardinette Apartments, Hollywood, a four-story reinforced concrete International Style designed by Neutra with Rudolf Schindler, 1929.
---