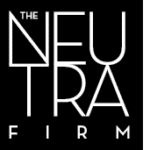 On behalf of Dion Neutra and the Neutra Institute for Survival Through Design, we are proud to present the following services and information for your consideration. These services are the culmination and condensation of the works of a great architecture firm, the Richard and Dion Neutra Architecture, which for 90 years has studied the remarkable relationship of man-nature-architecture elements through the wisdom of Survival Through Design tempered by the experience of the principal's teaching at the Bauhaus and two lifetimes of practice since. The profundity of the practice of Richard and Dion Neutra, by advice and example, illustrates an effective portrait of the ideal architect. He/she must be born with some talent, as must a musician or singer. This talent then needs to be developed, measured, enlarged, executed and perfected through expert training and applications by practice in the field.
We believe these precious moments created by the Neutra firm reverberate by striking an intellectual spark in the work of new architectural companies and creating a dynamic atmosphere that has not been created in the past. Our seminal task is to liberate the creative forces and thereby the artistic talent of students in architecture as well as to present the new commercial principles of environmental design, fashion and architecture. What we can use is a great teacher or role model who could guide us through the turbulence and chaos of the era. I believe the Richard and Dion Neutra Architecture fulfills that position to awaken the principles of experience, perception and practical ability in our routine daily work.
The Comprehensive Summary of Projects illustrates all-embracing "Gesamtwerk" (life) principles which eliminate human isolation, as well as individual accomplishments proceeding from biological necessities and culminating in universal need.
---
---
---
---
---
To get more information about the services, please contact Dion Neutra, dion@neutra.org
---