Dion Neutra/Reunion House Tour August 3
August 3 @ 2:00 pm

-

3:00 pm

$15.00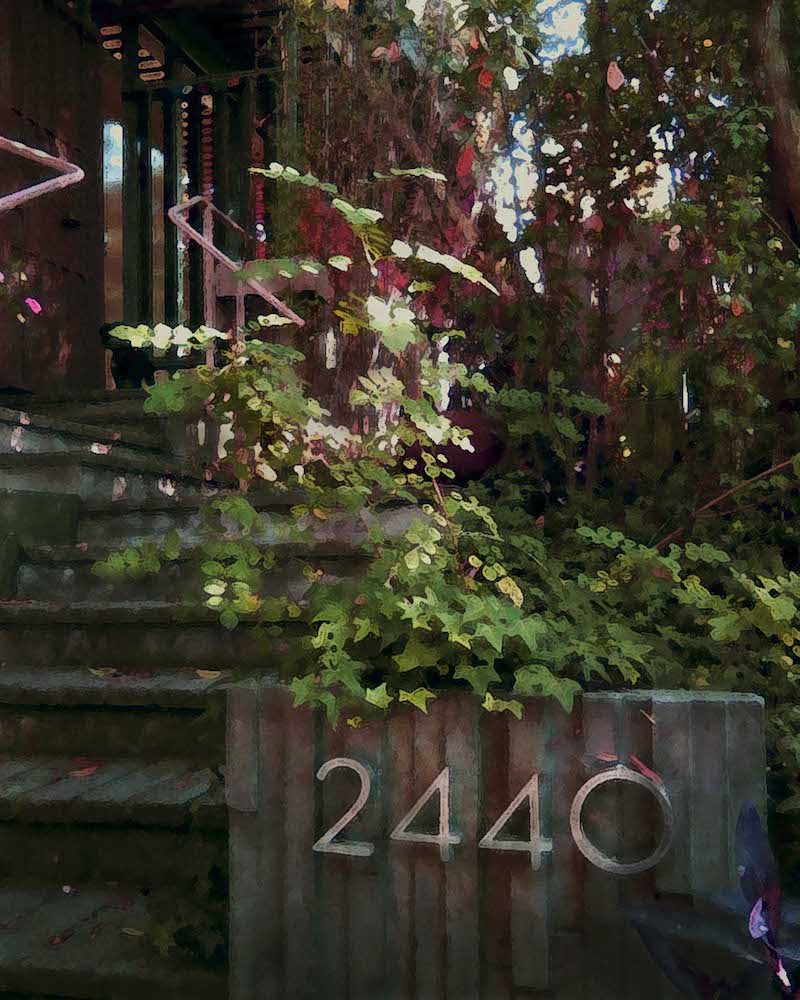 The Dion Neutra/Reunion House is the only example of a firm designed project on which both father and son worked, but not concurrently. The house was envisioned in 1950, as a hypothetical "grandparent's house" where family reunions would be held. The senior Neutras lived in it for two years starting in 1964. From 1966 on, it has been the home of Dion Neutra. In 1968, he added an apartment above the garage; 2440A. The Reunion is the most private of all the homes in the Neutra Colony; in addition to a selected glimpse of the lake, it is hidden in a forest of trees and ponds, creating an amazing tranquil setting, while masking the undesirable aspects which used to be seen on the street.
It was decided to pick some dates, to allow the public to experience another Neutra Interior. In respect to the Neutras advancing age, some changes are being made. In lieu of the 2 hr window, the tours will be accomplished within the one hour; 2 to 3. Opportunities to purchase select Neutra Books is also contemplated on these occasions. Reserve your space early; there is a limit to how many we can accommodate in one group.
Here will be the new routine: 2-2:15 Registration/check in 2:15-2:30 Orientation talk by Mr. Neutra 2:30-3:00 self guided tours thru house; book signing; discussion. 3:00 Exit. Thanks for visiting!
Tour Location
2440 Neutra Place at Earl Street
Los Angeles, CA 90039
**Come to the corner of Earl St. and Neutra Place; park under the Neutra Place sign on Earl. Cross the street and look for the 2440 numbers and walk up those stairs! (avoid wandering up Neutra!)
Tour Contact Information
Dion Neutra – dion@neutra.org
Purchase Tickets
Tour Details and Conditions. All tours happen on weekend days from 2:00pm to 3:00pm.
No one under 10 permitted except in the company of parents; each body pays full price.
Everyone shows a prepaid $15 ticket/receipt or pays at door; cash or credit card.
OK to keep shoes on, cameras welcome for interior photographs.
Attending constitutes permission to possibly be captured in photos owner may take to memorialize the tours.
Tours start in the living room, then on to master bedroom, powder/bathroom #1, living room, breakfast nook, kitchen, Dion Neutra's office, bathroom #2 and south guest room.
Consider supporting by purchase of one or more Neutra Books on display. You can even get yours signed by Dion!
Docents: one in entry area; another at book table. The average tour takes 30 to 45 minutes once a full group has been assembled.