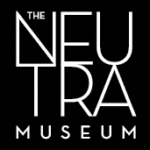 We are pleased to announce that all available show slots for this year are going fast. Fill out the form below to check availability. We can still accommodate one night events fitted in, as mid week dates. Let us know if you have ideas for such. While sales and donations were good, we're going to need to keep the momentum going financially in order to make this museum/gallery an ongoing reality for the community. Consider exhibiting; meeting; working here; and taking advantage of what we offer, just complete the form below or email Dion. Thank you for all the support shown.
To keep the museum open, starting with weekends, we're offering an opportunity for co-workers to occupy two stations in the lobby. Bring your laptop and man one of these two spots during normal office hours. Participate in the creative energy of this historic building at no cost, and help us hold open for visitors at the same time! Download our application and then apply below. To get more details please email Dion.
To simplify, we've decided to standardize opening and closing receptions. Unless otherwise noted, openings will occur on the first Saturday of the run, and closings the final Sunday thereof. Each from 6 to 9pm.
---
Next Event at the Museum
September 18
Eleven notable local photographers - Debe Arlook, Cindy Bendat, Diane Cockerill, Martin Cox, Beth Dubber, Maureen Haldeman, Mark Indig, Douglas McCulloh, Janet Milhomme, Leopoldo Pena and Rinzi Ruiz - take a deep visual dive into the people, diversity, soul, culture, politics, landscapes, architecture and colors of Los Angeles in a symphony of styles and perspectives that range from traditional street shooting to conceptual photo-based work. Curated by Dion Neutra and Dulce Stein. Please come to the Opening Reception of ONE LOUDER at the Neutra Institute Gallery on Saturday September 22nd from 6-10 p.m. The exhibit runs from September 22nd through October 7th.
And join us for the Special Event to Celebrate Dion's 92nd Birthday, one day early on Sunday October 7th from 6-9 p.m., with a cake at around 7:30 p.m.!
Gallery Hours: Tuesday and Thursday 6-8 p.m. and by appointment or arrangement with the artists.
View Full Museum Event Schedule
---
---